O'NEILL PSYCHO ONE 4/3 CHEST ZIP FULL WETSUIT MODEL 2023 - BLACK
O'neill's Psycho One is a high-performance neoprene designed for cold waters. Made with some of the newest materials, it offers protection and elasticity in equal measure.
It is made with Technobutter 3 neoprene, which in addition to being very light allows total freedom of movement. Allowing you to spend more time and be more comfortable in the water thanks to the fact that it avoids the effect of muscle fatigue.
The zip on the chest has a FUZE closure system, which in addition to providing a greater range and amplitude of movement, provides greater lightness and tightness. Preventing water from seeping through the zipper teeth and maintaining the correct body temperature at all times.
The collar comes with a double closure, which, in addition to preventing the uncomfortable trickle of water from seeping through, protects the skin from scratches. While the GBS seams include external liquid sealing, which prevents the entry of water through them.
The Psycho One will be your best ally!
Characteristics:
Wetsuit for men with 4 / 3mm thickness.
Zipper on the chest.
Temperature range: between 12 - 15ºC
Technobutter neoprene.
GBS.
External liquid sealing.
Krypto knee pads.
External key pocket.
| SIZES | HEIGHT (cm) | WEIGHT (kg) | CHEST (cm) | WAIST (cm) |
| --- | --- | --- | --- | --- |
| XS | 170 - 175 | 57 - 64 | 92 - 95 | 72 - 74 |
| S | 173 - 178 | 64 - 70 | 95 - 99 | 74 - 78 |
| ST | 183 - 188 | 66 - 75 | 95 - 99 | 74 - 78 |
| MS | 169 - 174 | 66 - 75 | 99 - 104 | 78 - 83 |
| M | 175 - 180 | 70 - 77 | 99 - 104 | 78 - 83 |
| MT | 185 - 191 | 73 - 82 | 99 - 104 | 78 - 83 |
| LS | 171 - 177 | 73 - 82 | 104 - 110 | 83 - 88 |
| L | 178 - 190 | 77 - 86 | 104 - 110 | 83 - 88 |
| LT | 188 - 193 | 82 - 91 | 104 - 110 | 83 - 88 |
| XLS | 174 - 179 | 82 - 91 | 110 - 116 | 88 - 93 |
| XL | 180 - 185 | 86 - 95 | 110 - 116 | 88 - 93 |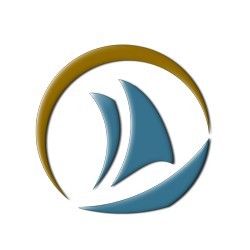 Data sheet
Brand

O´NEILL

Model

PSYCHO TECH 4/3+

Warranty

2 YEARS

Delivery

Peninsula Iberica 2 to 3 days, rest Europe 5 to 7 days
Specific References
EAN13

505167850