O'NEILL PSYCHO TECH 4/3+MM CHEST ZIP WETSUIT MODEL 2022 - BLACK
O'Neill's Psycho Tech combines the exclusive TechnoButter 3 and TechnoButter Air-Firewall  that generates heat. It comes in a wide range of styles with the high-tech features you need to stay warm and toasty in all conditions.
Technobutter 3 Neoprene - O'Neill's exclusive new pre-stretched neoprene with lightweight foam ENVY rubber core. The latest, flexibility, warmth and comfort. Built to last.
FUZE Entry System: O'Neill's exclusive FUZE (Front Upper Zip Entry) system offers a new alternative. Using the same free floating zipper technology as our patented ZEN ZIP closure. The FUZE closure keeps you dry and allows unrestricted flexibility.
Superseal Double Collar: A warm tan two-layer design with a smooth 360-degree fur inner lining, ample adjustability and a secure lockdown. Fully adjustable and watertight.
Strategic No-Sew Paddle Zones - An ergonomic seamless under-sleeve panel that allows for unrestricted movement and eliminates breakouts. Flexible and unique design that uses minimal seam placement for comfort.
Krypto knee padz: ergonomically shaped abrasion resistant high stretch neoprene panel for comfortable durability. The flexible and unique design uses an extended knee pad for durability.
Super Seal Sleeves - A low profile sleeve seal that keeps water out. The ultimate seal and durability. O'Neill's Super Seal sleeve is fused to create a very low profile at the end of the sleeve, creating the best seal ever.
External Loop Key Pocket: High-stretch, abrasion-resistant neoprene panel ergonomically shaped for comfortable durability. Located along the lower leg crotch. Constructed with fluid seam welding and UltraFlex DS neoprene, this key pocket has added strength, easy access, and completely secure.
| SIZES | HEIGHT (cm) | WEIGHT (kg) | CHEST (cm) | WAIST (cm) |
| --- | --- | --- | --- | --- |
| XS | 170 - 175 | 57 - 64 | 92 - 95 | 72 - 74 |
| S | 173 - 178 | 64 - 70 | 95 - 99 | 74 - 78 |
| ST | 183 - 188 | 66 - 75 | 95 - 99 | 74 - 78 |
| MS | 169 - 174 | 66 - 75 | 99 - 104 | 78 - 83 |
| M | 175 - 180 | 70 - 77 | 99 - 104 | 78 - 83 |
| MT | 185 - 191 | 73 - 82 | 99 - 104 | 78 - 83 |
| LS | 171 - 177 | 73 - 82 | 104 - 110 | 83 - 88 |
| L | 178 - 190 | 77 - 86 | 104 - 110 | 83 - 88 |
| LT | 188 - 193 | 82 - 91 | 104 - 110 | 83 - 88 |
| XLS | 174 - 179 | 82 - 91 | 110 - 116 | 88 - 93 |
| XL | 180 - 185 | 86 - 95 | 110 - 116 | 88 - 93 |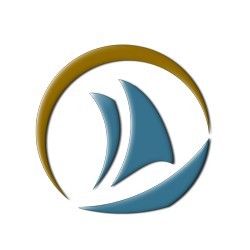 Data sheet
Brand

O´NEILL

Model

PSYCHO TECH 4/3+

Warranty

2 YEARS

Delivery

Peninsula Iberica 2 to 3 days, rest Europe 5 to 7 days
Specific References
EAN13

505167847