Outboard engines OZEAM 12CV 4 stroke LONG SHAFT, Japanese technology Hidea - Seanovo
The OZEAM 12 CV outboard engine has four-stroke gasoline. It is water cooled and has LONG SHAFT. This is the highest quality in terms of Japanese Hidea-Seanovo technology.
.
Discover the satisfaction of a quiet and safe operation of fuel, coupled with our soft and reliable 4-stroke power, ideal for tasks of auxiliary boat, fishing or family fun is equally perfect for work.
It is compact and portable, allowing you to transport it to the seashore or a deck of your yacht or sailboat, easy storage, simple operation, it is special for a support and technical support of the revisions that relate to your investment.
This type of engines with LONG tail "NO" are valid for the inflatable boats that we sell on our website, they are valid for boats that have the stern mirror high,
such as fiber boats, sailboats and semi-rigid boats.
The CDI ignition system means a reliable and always the first accessory, which, combined with the accelerator on the handle and the "advance / neutral / recoil" gear system, makes it easier and safer to navigate.
CHARACTERISTICS
Ergonomic shift lever.
Folding steering bar design that facilitates storage and portability.
Compact and efficient motor design.
Considerable power and incredible torque.
Large transport handle.
Sailing in shallow water to approach the coast.
Speed ​​limiter.
Starter pinion protection system.
Power: 

12 cv-8.9 Kw 4 Times

Shaft: LONG
Number of cylinders: 2
Starting system: Manual
Marches: Neutral, back and Forward
Refrigeration: Water
Type of command: Popero Command
Fuel System: carburation
System On: CDI
Weight: 41 kg
Power adjustment: no
Count revolutions: no
Propeller: included as standard
External tank INCLUDE: 12 liters
Review of pre-delivery and start-up in stack of tests: included
This package consists of the engine, the tools and an extra handle.
The product has a three-year guarantee. In addition, you can be sure that the engine has been checked in a stack of tests thanks to the official Ozeam service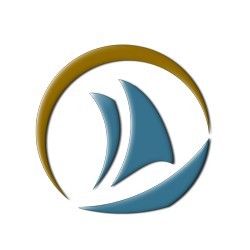 Data sheet
Brand

Ozeam

Model

OZMF12L

Type of motor

4 stroke

Weight

41kg

Dimensions

Total 115 cm
Support - Propeller shaft - 69 cm

Max. power

12HP

Mast tail

LONG Shaft

Propeller

3 metal blades (2 pins on the shaft)

Refrigeration

Water

Warranty

3 years manufacturing defects

Delivery

Peninsula Iberica 2 to 3 days, rest Europe from 5 to 7 days
Customers who bought this product also bought: