Outboard motor OZEAM 2,5HP 4 stroke
This 2.5-HP OZEAM outboard engine is 4-stroke gasoline and 52-centimeter short-axis that runs from the support bracket to the propeller shaft. In empty it weighs 10 kg while when it is full of liquids it reaches 11 kg, thanks to the block GX50 motor of aluminum.
OZEAM outboard engine cleaning 2.5 HP.
They have new suction carburizing system, and it is not clogged. The advantage is that there is no need to clean this outboard motor.
It does not have gasoline key because the gasoline does not enter by the effect of the gravity. This causes that you never lose gasoline, that does not drip, that does not stain and that does not smell.
It has a filter of fibers in the fuel tank.
It includes a gas cap that prevents leaks or dripping, so it does not stain. It does not contain a membrane or an air valve.
This outboard motor is air cooled to prevent overheating caused by clogging or breakage in the water pump.
It is a 4-stroke outboard motor, like a car. It does not use oil in the gasoline and consumes much less and does not dirty the spark plug.
Compatibility of OZEAM 2.5 HP outboard motor.
The OZEAM outboard motors include a GX50 engine (complete block with cylinder and piston), similar to the HONDA GX50. It is durable and reliable.
All parts of the HONDA GX50 are compatible with the OZEAM outboard motors (block, cylinder, handle, plastic, muffler, etc.). The carburetor, the electronic system the tank and the throttle are compatible but very different between them.
Independent.
The tail parts of outboard engines are generic. What's more, they are used by many brands and you can buy them in nautical if you wish.
Save on the outboard OZEAM 2.5 HP.
We have any spare part of this type of outboard motor, even if it is not on the web. For example, the mast tail at 40 euros, the complete engine block, cylinder and piston, at 170 euros.
Save on reviews. It is only necessary that you change oils without losing the warranty. One brand has to pass reviews in nautical with official technical service and each revision of a 2.5cv 4t brand usually costs 200 or 300 euros a year.
Still not convinced? Reasons Just because it has no case or is not known brand?
The outboard motor can be wetted with fresh water, it is made of stainless steel, aluminum and plastic. The electronics is very basic al, aluminum and plastic materials. The electronics is very basic and only includes 2 cables and a waterproof case, everything can get wet.
Ozeam is a registered trademark in Spain, convinced of its reliability, we offer a 2 year warranty. In case of using the guarantee, we will try to give you instructions by phone and if it is not solved, send it to us and we will return it repaired or replaced, if we have not repaired it in 1 month, we will send you a brand new one.
They have CE marking and are totally legal with their documentation.
Use for Freshwater, can be recorded in reservoirs and swamps where gasoline outboards are used.
They can be registered in reservoirs and marshes where gasoline outboards are used.
Characteristics:
Outboard 2.5-volt 4t engine with GX50 engine block. 52cm short tail from support of prop to propeller shaft). Built-in 1.2 liter tank ensures continuous use for 3 hours. It includes a metal propeller with 3 blades and its weight is 12 kg.
On the other hand, it allows you to make a 360º turn to reverse. Also incorporates a tool kit, funnel with filter and several spare parts. It comes with a manual, the contract of sale or invoice and the "European import certificate -DUA-".
Use for sweet water
     Guaranteed for 2 years, no cover for use, for example, piezo oxide.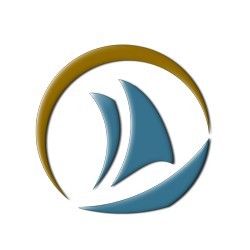 Data sheet
Brand

OZEAM

Model

O2.5x

Type of motor

4 stroke

Weight

10Kg, filled 11kg

Serial number

Yes, individually for each engine

Dimensions

105cm

Max. power

2,5HP

Tipe of oil

SAE 15w40 and 10w40

Tail oil

SAE 75w90

Mast tail

52 cm stand to propeller shaft

Autonomy

2h per liter

Propeller

3 metal blades (2 pins on the shaft)

Refrigeration

Air

Warranty

2 years manufacturing defects

Delivery

Peninsula Iberica 2 to 3 days, rest Europe from 5 to 7 days

Others

Carburetor A+, components inox A+
Customers who bought this product also bought: