O'NEILL HYPERFREAK FIRE 4/3+ CHEST ZIP FULL WETSUIT 2023 MODEL - RED/BLACK
The new O'neill Hyperfreak Fire combines innovative Technobutter 4 fabrics to create a lightweight, stretchy and extremely warm wetsuit even in cold water.
New for 2023, the Hyperfreak Fire 4/3+mm Wetsuit takes its most successful wetsuit to new levels of performance, warmth and sustainability. O'Neill has combined the new TB4 and TB4 Air Firewall neoprene, and coated it with a TB4X graphene-infused lining to further increase the warmth of these ridiculously light and stretchy Hyperfreak series wetsuits. Extra 0.5mm neoprene on the body and arms allows you to stay in the water longer. For some, this will be warm enough to wear during the winter months.
The new thermal lining retains body heat for longer, allowing you to stay warm in the water no matter what your water sport is. This is the ultimate in warmth and flexibility that O'Neill has made and it's a joy to wear.
Using recycled oyster shells, car tires and plastics, solvent-free lamination, etc, these 2023 Hyperfreak wetsuits have taken a giant step towards building a more sustainable future and protecting our oceans. The Hyperfreak Fire rear zip model features the patented ZEN ZIP entry system. The ZEN ZIP is the freest rear zip system created for surfers.
FEATURES:
-TB4 / TB4X Firewalls
-Fully seam sealed TB4X
-Minimal seam design.
-Recycled and Sustainable Materials
-Double seal necklace
-4.5mm neoprene in the body and 3.5mm in the arms
| SIZES | HEIGHT (cm) | WEIGHT (kg) | CHEST (cm) | WAIST (cm) |
| --- | --- | --- | --- | --- |
| XS | 170 - 175 | 57 - 64 | 92 - 95 | 72 - 74 |
| S | 173 - 178 | 64 - 70 | 95 - 99 | 74 - 78 |
| ST | 183 - 188 | 66 - 75 | 95 - 99 | 74 - 78 |
| MS | 169 - 174 | 66 - 75 | 99 - 104 | 78 - 83 |
| M | 175 - 180 | 70 - 77 | 99 - 104 | 78 - 83 |
| MT | 185 - 191 | 73 - 82 | 99 - 104 | 78 - 83 |
| LS | 171 - 177 | 73 - 82 | 104 - 110 | 83 - 88 |
| L | 178 - 190 | 77 - 86 | 104 - 110 | 83 - 88 |
| LT | 188 - 193 | 82 - 91 | 104 - 110 | 83 - 88 |
| XLS | 174 - 179 | 82 - 91 | 110 - 116 | 88 - 93 |
| XL | 180 - 185 | 86 - 95 | 110 - 116 | 88 - 93 |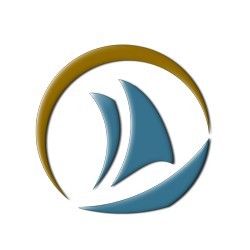 Data sheet
Brand

O´NEILL

Model

HYPERFREAK 4/3

Warranty

2 YEARS

Delivery

Peninsula Iberica 2 to 3 days, rest Europe 5 to 7 days