O'NEILL EPIC 4/3 CHEST ZIP FULL WETSUIT MODEL 2022 - BLACK
O'neill's Epic is a good value wetsuit. Made with Ultraflex neoprene, it allows good mobility of the muscle groups, which will delay the onset of the fatigue effect, allowing you to spend more time in the water.

The zipper on the chest is easy to put on and take off, perfect for those surfers who don't want to get too complicated and who want to change quickly and easily. This zipper comes with a new system that prevents the entry of water between the teeth of this. Improving the comfort of the surfer.

With a design that minimizes seams, it dispenses with them in the lower back. Thus improving the elasticity of the neoprene in the area. The heat-sealed seams prevent the entry of water in a massive way. Helping to maintain a correct body temperature in winter sessions.
CHARACTERISTICS:
Wetsuit for men with 4 / 3mm thickness.
Temperature range: from 13 - 16ºC
Ultraflex neoprene.
GBS seams.
Good value for money.
| SIZES | HEIGHT (cm) | WEIGHT (kg) | CHEST (cm) | WAIST (cm) |
| --- | --- | --- | --- | --- |
| XS | 170 - 175 | 57 - 64 | 92 - 95 | 72 - 74 |
| S | 173 - 178 | 64 - 70 | 95 - 99 | 74 - 78 |
| ST | 183 - 188 | 66 - 75 | 95 - 99 | 74 - 78 |
| MS | 169 - 174 | 66 - 75 | 99 - 104 | 78 - 83 |
| M | 175 - 180 | 70 - 77 | 99 - 104 | 78 - 83 |
| MT | 185 - 191 | 73 - 82 | 99 - 104 | 78 - 83 |
| LS | 171 - 177 | 73 - 82 | 104 - 110 | 83 - 88 |
| L | 178 - 190 | 77 - 86 | 104 - 110 | 83 - 88 |
| LT | 188 - 193 | 82 - 91 | 104 - 110 | 83 - 88 |
| XLS | 174 - 179 | 82 - 91 | 110 - 116 | 88 - 93 |
| XL | 180 - 185 | 86 - 95 | 110 - 116 | 88 - 93 |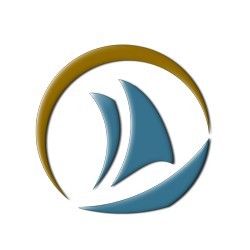 Data sheet
Brand

O´NEILL

Model

HYPERFREAK 5/4

Warranty

2 YEARS

Delivery

Peninsula Iberica 2 to 3 days, rest Europe 5 to 7 days